Advertising on EuroVelo.com
Advertising opportunities on www.EuroVelo.com
The EuroVelo web portal www.EuroVelo.com had over 5 million page views in 2018 according to Google Analytics. The overview websites have an annual growth of over 26%. The EuroVelo.com platform is positioned as one of the leading cycle tourism webs and an easy gateway for anyone desiring to cycle in Europe.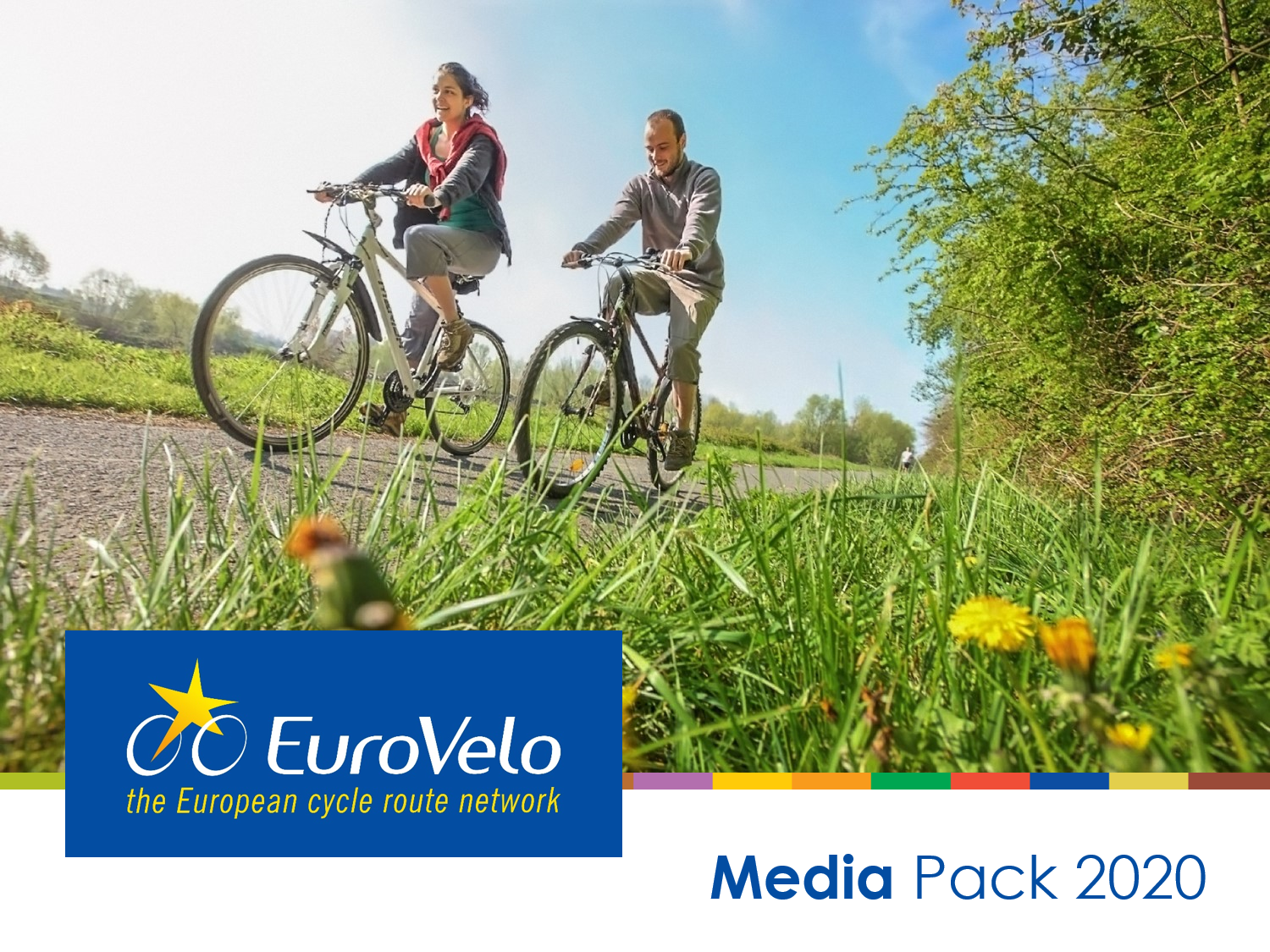 The new EuroVelo.com website presents more advertising opportunities. You can reserve either a Home Page Box which can rotate through different images, or a Skyscraper Banner, which can either appear on the home page or on specific route/country pages.
Would you like to include your advertisement on the EuroVelo Overview Map or www.EuroVelo.com? Our Media Pack contains all further information and commercial opportunities. Please feel free to get in contact with us directly.
+32 2 329 03 84
Investing in EuroVelo
Cycling tourism has a value of more than €44 billion per year. An amount which is higher than the European cruise ship industry. A study commissioned by the European Parliament estimates that the EuroVelo network itself, once it's finished, will generate €7 billion of direct revenue each year. It will provide in excess of 60 million cycling trips leading through some of the most appealing routes of the continent such as the Loire à vélo in France and the Danube Cycle Path.
Download here the EuroVelo Media Pack 2020.